You never know when you'll need a locksmith …
that's why we're available 24 hours a day 7 days a week
INDEPENDENT MOBILE LOCKSMITH
 24 HOUR EMERGENCY SERVICE
 INTEGRITY, SERVICE & VALUE
Discounts for OAPs, Forces, NHS and Emergency Services Staff

competitive prices and NO HIDDEN EXTRAS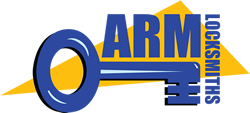 LOCAL, INDEPENDENT AND RELIABLE
ARM Locksmiths is an independent mobile locksmith based in Hailsham offering a full range of locksmith services to the BN and TN post code areas, including Uckfield, Heathfield, Polegate, Lewes and Eastbourne districts. Serving domestic and commercial customers
DOMESTIC AND COMMERCIAL
We regularly work for a number of local Estate Agents and Commercial businesses
Free, no obligation quotes and advice
No call out charges (24/7)
No subcontractors or middleman fees
Locks fitted, repaired and replaced
For all your door, window and garage locks
Free property security reviews and reports
When responding to a call we will assess the vulnerability and safety of our customers in order, prioritise and ensure personal safety. We will take into account the time of day (or night), prevailing conditions (cold etc), age, and family circumstances (whether you have children with you) ensuring the safest outcome.
Only as a last resort will we revert to drilling, if we drill a lock that is not faulty we'll replace the lock for free.
Our charges
Our prices are set and we have no hidden extras:
First 60 minutes are charged at £48 – thereafter, each part of subsequent 15 minutes periods will be charged at £28.
No call out charges, no extra weekend rates.
We will give you a quote before we start and if you're happy then we'll proceed.
Prices for stock are listed in our Price List and will be made available prior work commencing.
Special Homebuyers Offer
Just moved in? Have you given any thought to how many keys were cut and passed out, or lost, by the previous owner?
Where are those keys now?
For your peace of mind ARM Locksmiths offers a great new home or change of tenant offer. We can supply and fit a great range of locks
Ask about our special rates for mortice lock replacements.
Special Discounts
We are pleased to offer the following discounts (subject to proof)
5%  FSB members
10%  OAP's
10%  Active/Former Armed Forces members
10% Emergency Services members
10% NHS workers
10% Caring for the Carers Scheme
Free Property Review
We can also conduct a FREE REVIEW OF YOUR PROPERTY and provide you with a general domestic security report.
The report will advise you of any locks that do not meet the British Safety Standard 3621 and highlight possible weaknesses in your home's security. Many insurance policies stipulate in the small print that all ground floor doors should be fitted with locks that meet British Safety standard 3621, and that ground floor and easy access 1st floor windows should have window locks. Contact ARM Locksmiths today and discuss all your home security requirements.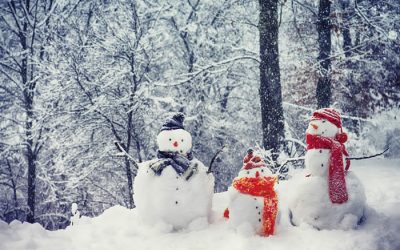 It's not long to go until the festive period and here at ARM Locksmiths based in Hailsham and helping the communities in Heathfield, Eastbourne and Polegate in East Sussex, we want your home to be as secure as possible. We don't want it to be a happy and prosperous...
read more
When you are looking for house insurance, are you aware of what type of locks your property is fitted with? Do you know the difference between a deadlock and a deadlatch? Here at ARM Locksmiths based in Hailsham and serving the areas of Heathfield, Polegate and...
read more